Our Passion
To advance the ability for businesses to express their pride through our products and services
When you wear a logo, icon or message, you are uniting yourself with a cause, a group, a team or even your own ideals. This union is an internal bond between the cause and your emotion for the cause. At Trimark Sportswear, our focus is to build on this internal bond by evoking pride and enabling everyone to express his or her emotions through branded apparel.
By evoking your pride with a decorated garment, you are expressing your personality, building confidence and valuing the cause, your team and your commitment. Evoking pride is supporting self-expression and inspiring passion. It is our passion to advance the ability for businesses to express their pride through our products and services.
We exist to build your brand, not ours.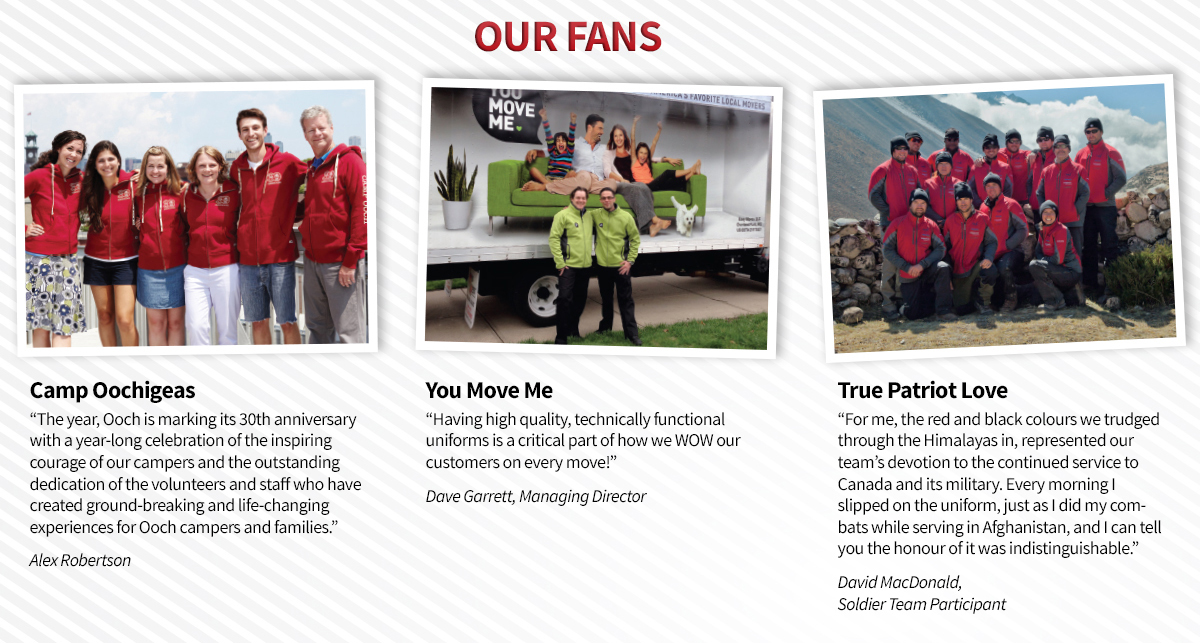 Feeling Inspired? Click the button to contact one of our IMAGINEERS with your virtual request.