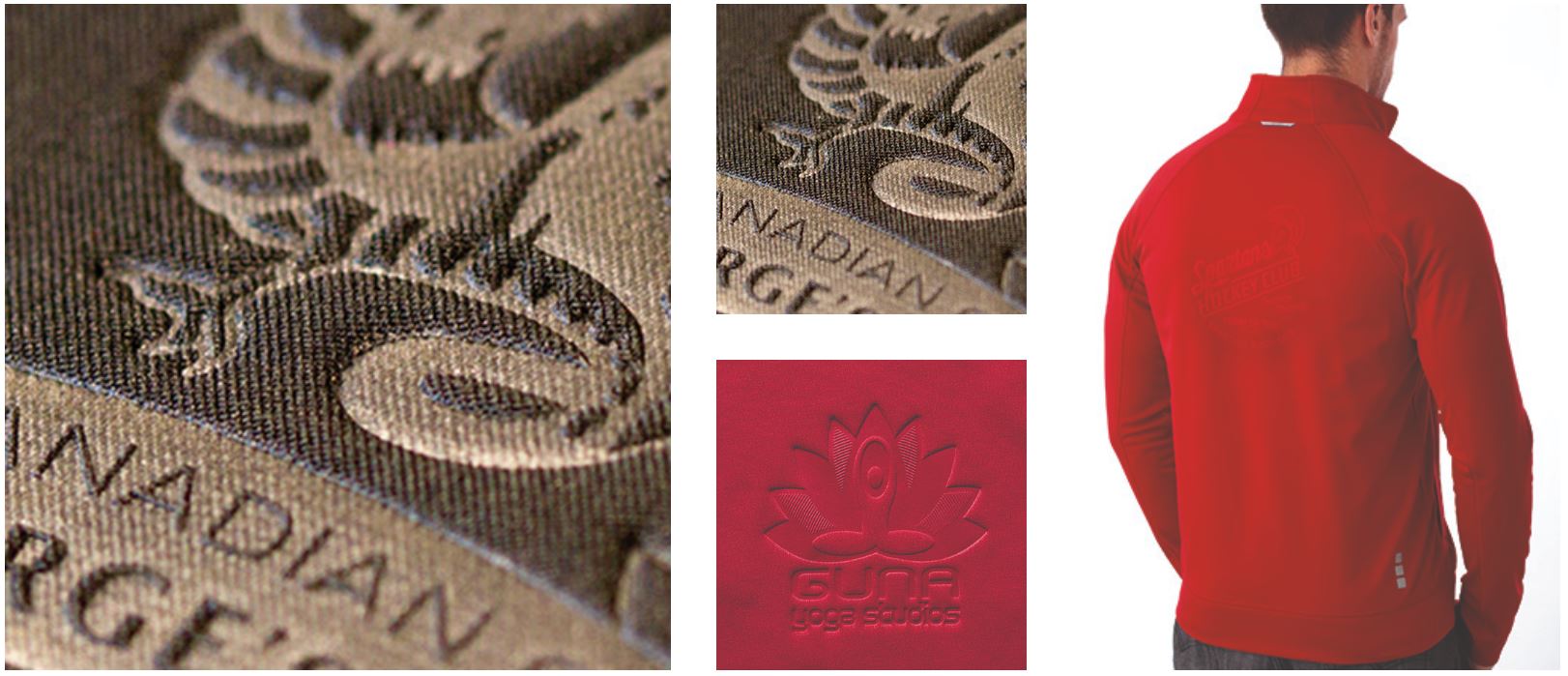 Great choice for waterproof garments
Ideal for waterproof and other technical fabrics, deboss uses a die that's heat-pressed into the material, creating a striking 3D appearance.
Applicable at virtually any location
Subtle tone-on-tone look
Works equally well on all colours and black and white
Unlimited washability
High degree of detail available
Only works on polyester fabrics
From the very beginning of the product development cycle, our apparel is designed with decoration in mind. We understand that your brand is your business, so we work to ensure that our decoration methods - which are specifically created for our apparel - create an authentic branding experience. Our goal is to produce a finished piece that looks as though it was custom made just for you.
*Mixed Media is not included in our all-in pricing model. Second-location fees apply.