Want to commemorate our country's 150th birthday in a special way?
Pair the official Canada 150 logo with your own logo to show off your pride on a hat, T-shirt, jacket, hoody or any style in our Elevate, Roots73TM and Puma collections.
Here's how it works:
Free setup on the Canada 150 logo for any decoration method (from pre-determined sizes - Art ID)
Special discounted run charge of $2.50 (C) for the Canada 150 logo
Normal setup and run charges apply to a second logo
Use promo code Canada150 on your purchase order
---
Shop our entire collection to find the perfect style for your special Canada 150 look.
---
Pre-Approved Canada 150 Branding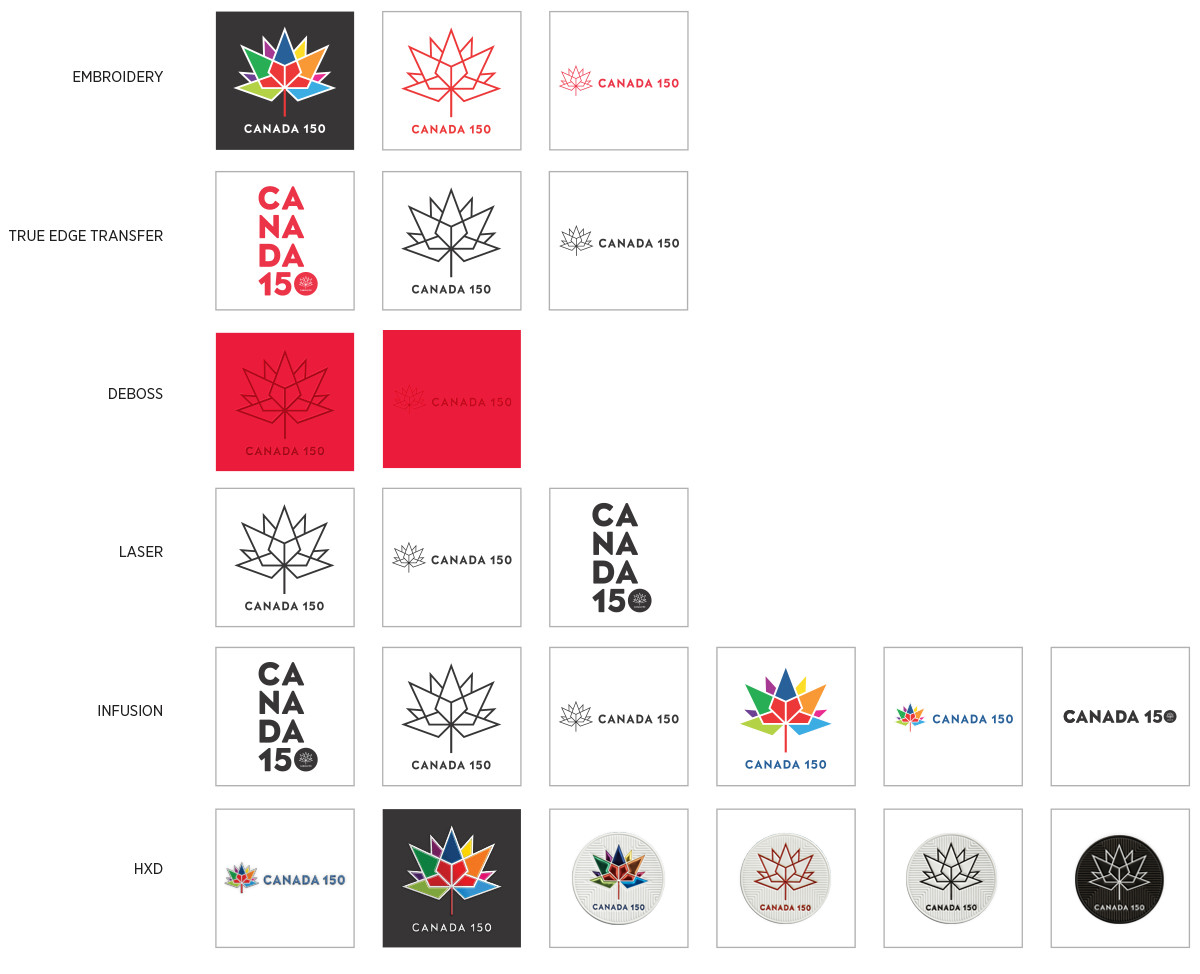 ---
*Offer valid in Canada only. Promo code for PO is Canada150. Free setup offer valid 03/01/17 to 12/22/17. Free setup offer only applies to the Canada 150 logo created for this promotion at the imprint size and methods shown. Must reference the art ID number on the PO to receive the logo chosen and free setup. Run charge on Canada 150 logo is $2.50 on a (C). Minimum order decoration quantities apply. Orders must be invoiced before 12/22/17 to receive setup and run charge discounts. If cobranding with your logo or end-user logo, standard decoration run charges and setup fees apply. Decorated looks shown as inspiration for Canada 150 looks. This offer cannot be combined with any other offer or promotion. Spec sample and self-promos discounts apply to blank garment only. Standard run charge and setup fees apply.