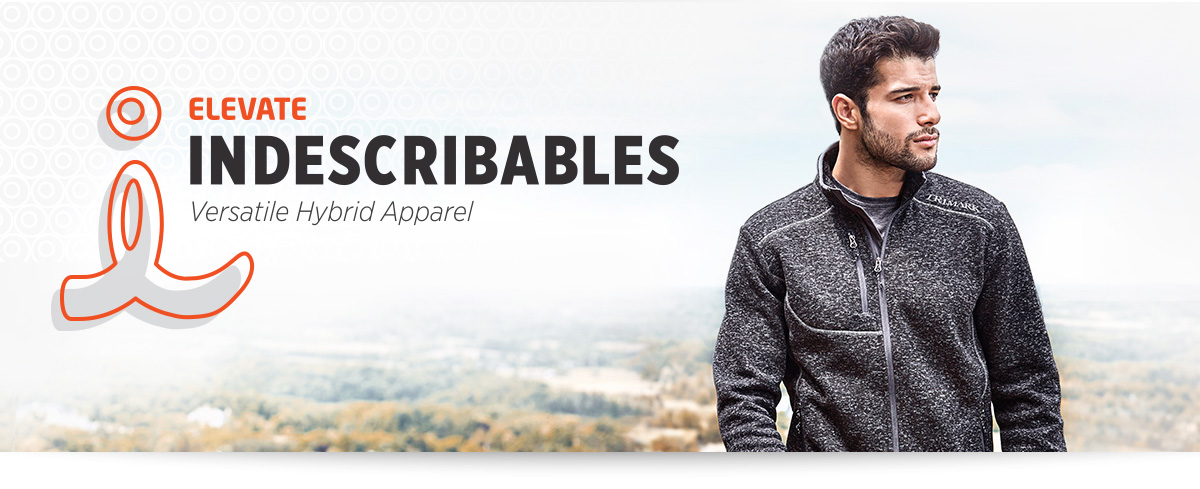 CROSSOVER STYLES
THAT DEFY DESCRIPTION
Versatile enough to cross over between business, sport and leisure, these unique
hybrid styles are so special they will change how you think about our apparel.

SOMETHING ENTIRELY NEW
What makes Indescribables so versatile? We combine the best features
of fleece styles and jackets to create something entirely new.

In style and performance, our Indescribables can be whatever you need them to be. And that
versatility means all new possibilities for you and your customers.

But remember - while these crossover styles can be hard to describe,
they've definitely got the right look.