Your Brand Lives Here
Elevate raises the standard in promotional apparel by combining the looks you'd expect in retail. High quality products that deliver great wearability (usability) and innovative design that's optimised for custom decoration. The result is an exclusive range of desirable styles which perform perfectly, both on the body and within your promotional strategy. The Elevate collection is comprised of three distinct line-ups - Essential, Life and Select - that make it easy to find what you need.
Inspired by retail looks but developed especially for branding, Elevate brings your brand message to life. Through garments that are designed with innovative technology that meets all your promotional needs, Elevate puts the optimal focus on your brand.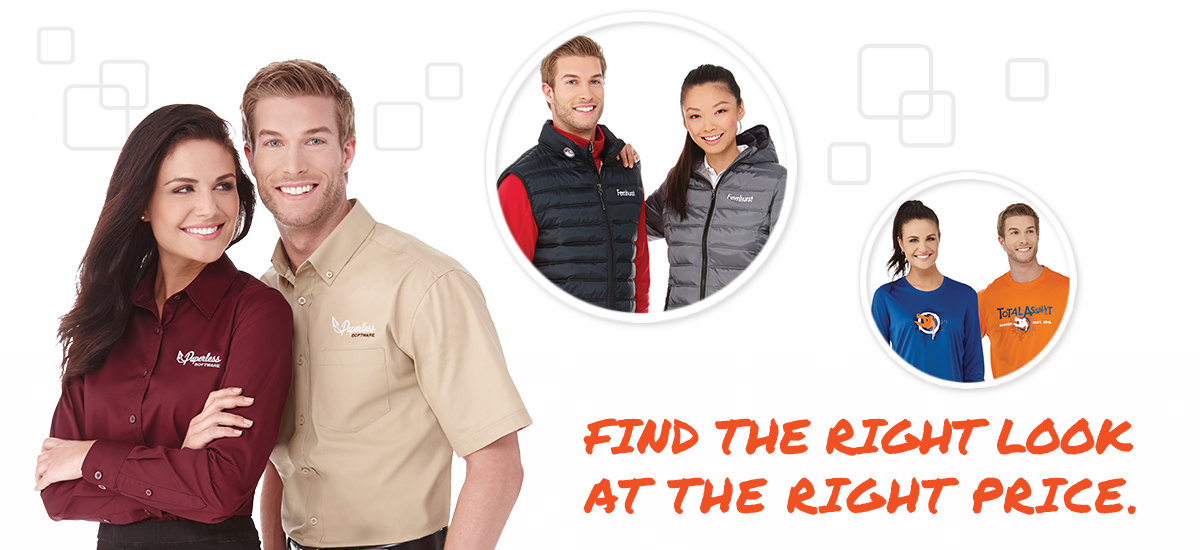 Elevate Makes It Easy To Find The Right Look
So maybe you're wondering: Does Trimark carry classic looks for corporate tastes? Yes, we do. How about relaxed styles for tech startups, craft breweries and ski resorts? Yep, we've got those too. Durable wash-and-wear wovens for employee uniforms? Yes, of course.
That's the whole idea behind the introduction of our new Essentials, Life and Select line ups - to narrow the diverse Elevate collection into three distinct categories, making it easy for you to find the right look at the right price.
Essential Styles

Sometimes you need apparel that works a little harder. That gives you a little more for your money. Our Essential collection does both, with durable fabrics that can be washed and worn again and again. At budget-friendly prices that include single-location decoration, the Essential collection is a smart choice for your bottom line.
VIEW ELEVATE ESSENTIAL STYLES
Life Styles

Our versatile Life collection is stylish - but not too stylish, if you know what we mean. These are great-looking pieces that anyone can be comfortable wearing regardless of their fashion sensibilities, giving them a broad appeal that's perfect for a range of promotional possibilities.
VIEW ELEVATE LIFE STYLES
Select Styles

You know them as soon as you see them: The forward-thinkers. The envelope-pushers. The risk-takers. These are brands that are defined by their bold new ideas, and they demand apparel that's every bit as dynamic. Our Select collection features fashion-forward styles, cutting-edge technical details and high-performance materials that - like the brands they represent - are always a step ahead.
VIEW ELEVATE SELECT STYLES
VIEW ELEVATE STYLES
2010 Vancouver Winter Olympics Licensee
In 2006 Elevate Sport Inc., a wholly owned subsidiary of Trimark Sportswear Group, was selected as a licensee for the activewear category for the 2010 Vancouver Olympic Games. Elevate became the largest licensee for the Olympics in terms of both revenues and product categories. Click here to learn more about our Olympic Experience.