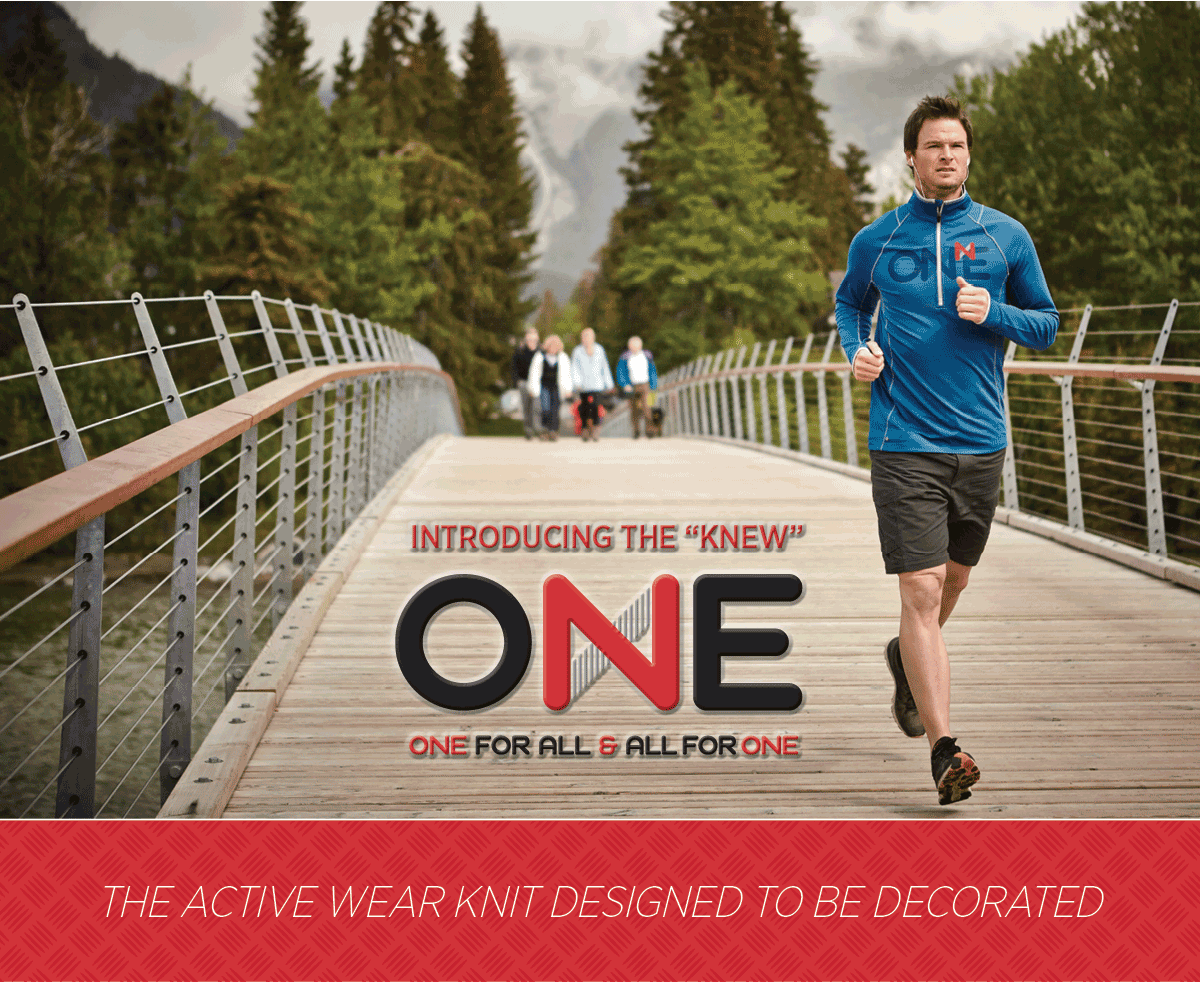 Trendy and versatile, the Knew ONE breaks boundaries with superior styling and advanced fabrication. This knit half zip is fabricated in a textured basket weave with contrast stitching, in four stylish colours. Its Webtech properties wick away moisture, keeping you dry and feeling comfortable all day.
The Knew ONE is designed to be decorated. Its contrast stitching and retail-silhouette, frames your logo for maximum brand impact. Our Imagineers have creatively engineered inspirational impact looks for your Knew ONE garment. Create a classic look or go bold. It's your brand, your way!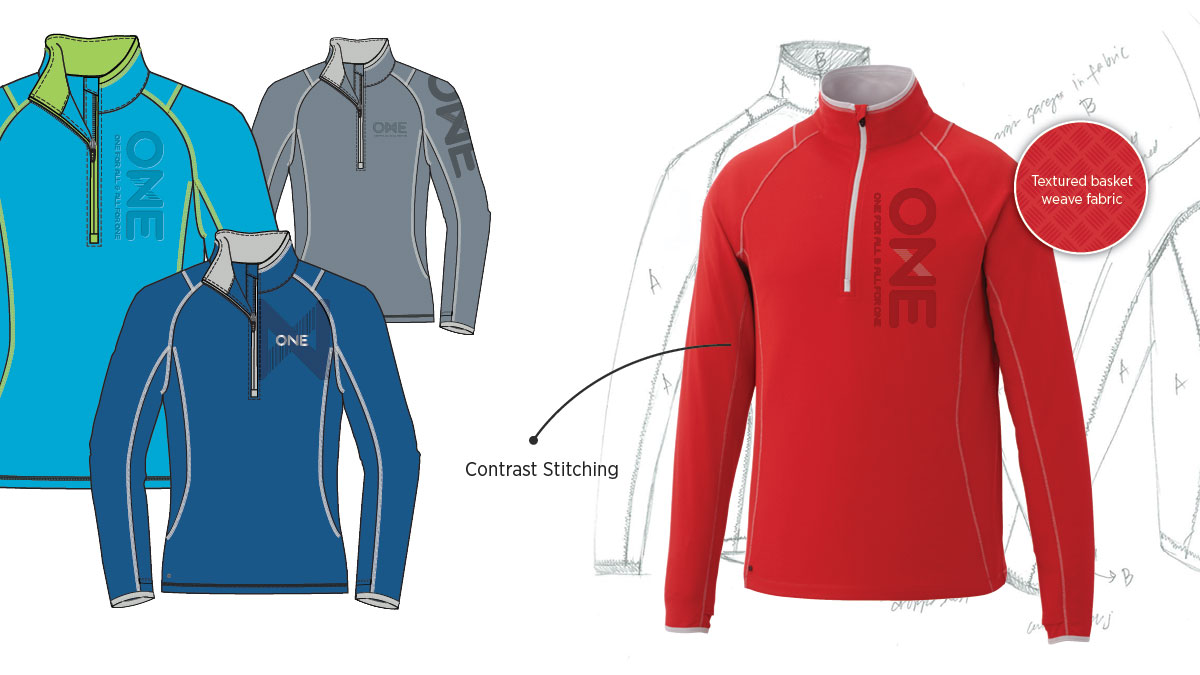 The story of ONE will make a difference. From the design process, to manufacturing, decoration and packaging, we want you to feel as good as we do about this award-winning collection.
ONE is not disposable fashion. Disposable fashion is made without consideration to the overall lifecycle of a product and its impact. By choosing ONE, you are making a lighter impact on the earth and our environment.

Our code of ethics is important to us, and we only work with those whose goals are aligned with ours. So, we created more than business relationships with our factories overseas we created long-term partnerships with them.

Packaging is wasteful, but when it comes to producing and shipping, always necessary. ONE's packaging system eliminates as much needless waste as possible. We've chosen bulk packaging and the use of one garment tag to reduce paper and plastic. With ONE, your garment comes in a reusable bag. Decorate the reusable bag for even more brand exposure.*
*Transfer decoration on the ONE bag is an extra $5.80(A).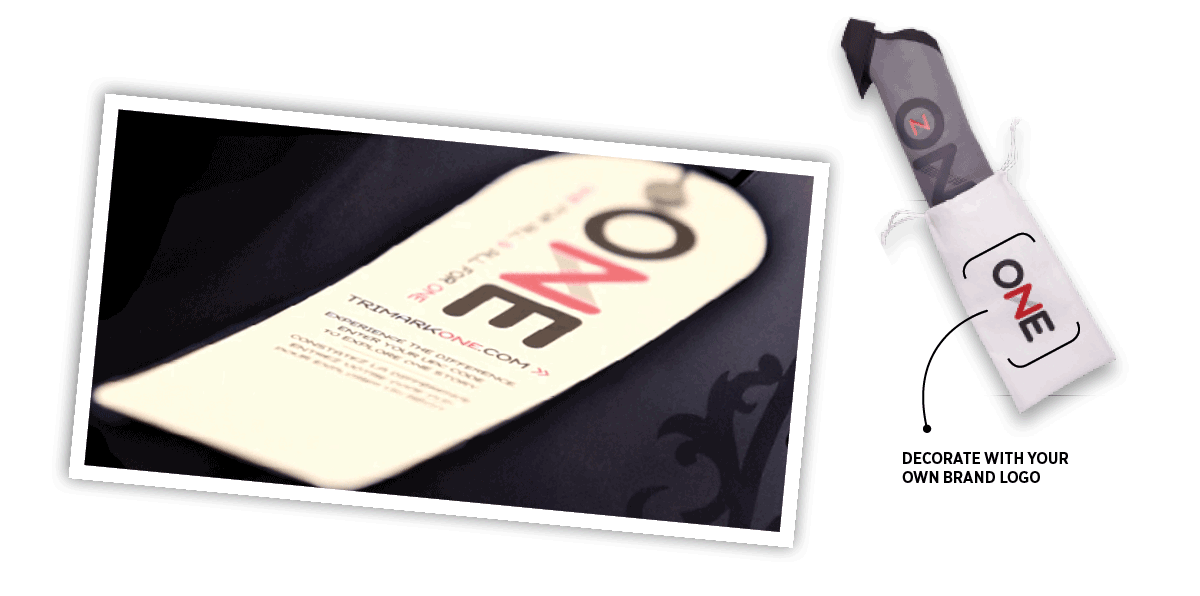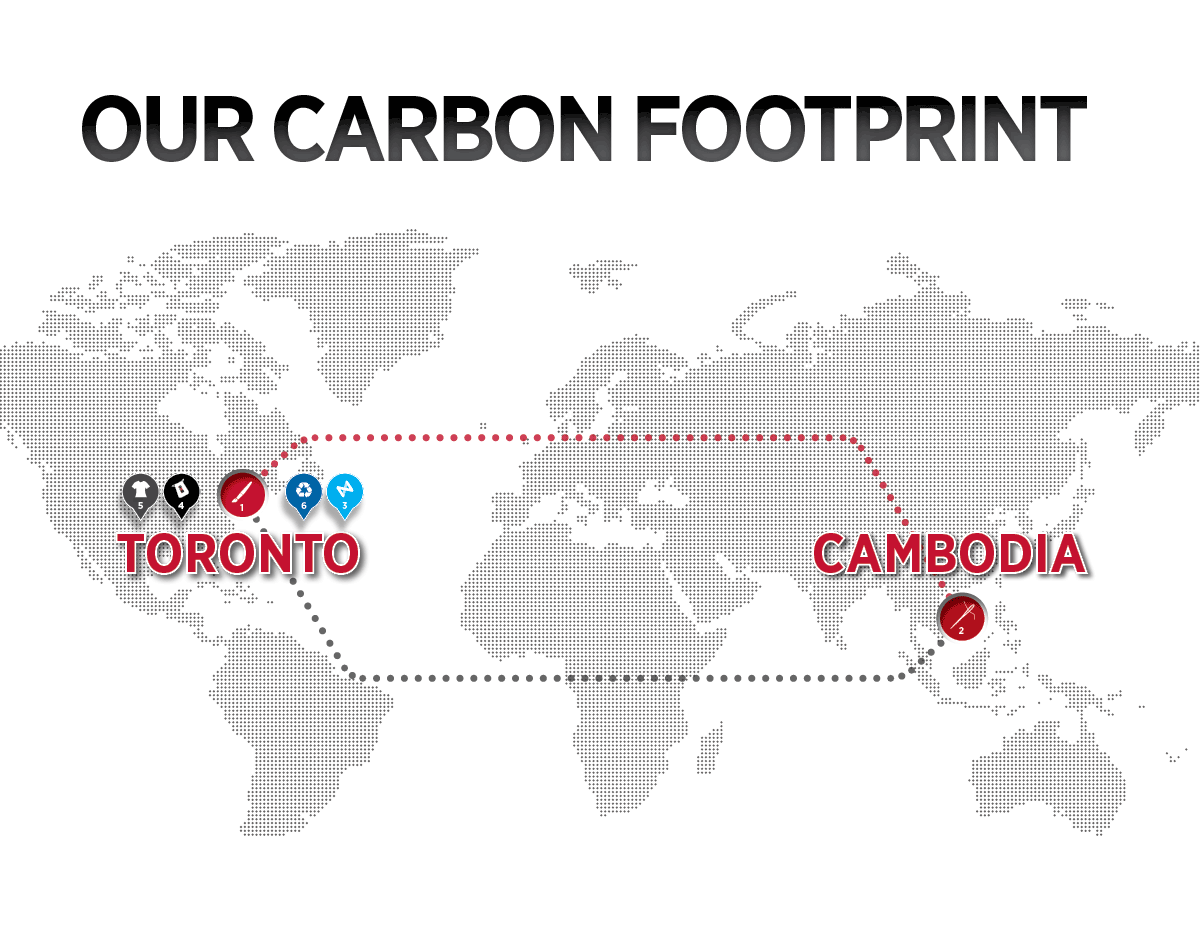 What's a carbon footprint? It is a measurement of the total amount of greenhouse gas emissions caused by a person, organization or product. We can offset our carbon footprint by using a more streamlined and eco-friendly approach to production, from using reusable bags to minimizing shipping distances and materials.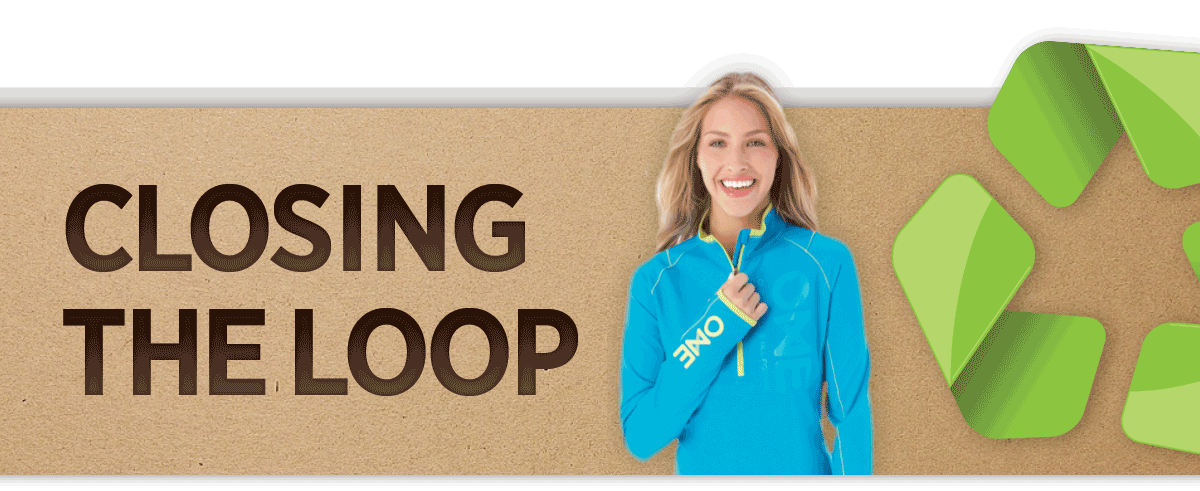 Send us your ONE garment and we will recycle it for you. Polyester is a durable material that can be easily reused. Recycling polyester helps us reduce our dependency on petroleum, and reduce toxins from incinerators.