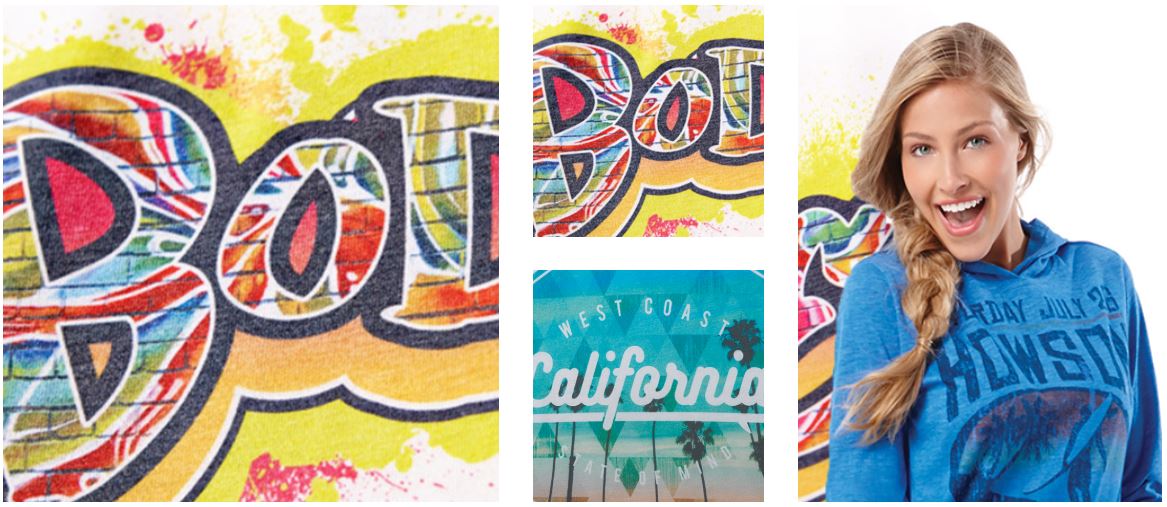 The Untouchable Decoration
High resolution detail
Breathable and touchless decoration
Unlimited colour for one set up (no white print available)
inFusion is not recommended on dark colours, like heather dark charcoal, as the ink infuses into the garment creating a darker imprint of the logo, the fine detail will be difficult to see.
Engineered for the inFusion collection and burnout favourites: Holt LS Tee, Sarek SS Tee, Bodie SS Tee, Garner Full Zip Hoody, Howson Knit Hoody, Egmont Jacket (in white only), Tipton Polo, Northshore Burnout Tee, Ridgemont Burnout Full Zip Hoody and Lakeview Burnout Hoody
Perfect for retail-fashion looks
Specs:

Maximum logo size is 18" x 12"
Logo can cross over seams/zippers*
EPS files converted to outlines is required in CMYK breakdown, no white
Orders up to 500 pieces will be produced in 5 days from approval of proofs. Production times to be confirmed with your decorating Order Processing Specialist for quantities over 500 pieces.
*On Garner Full Zip Hoody (18731/98731/58731/68731), the logo colour will fade over the zipper. We recommend splitting the logo over the zipper on this style. The logo can be placed very close to the zipper edge.
Learn More About INFusion
inFusion guide