Announcement - May 20th, 2010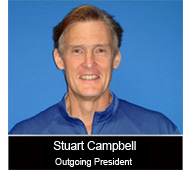 It is with both great appreciation and sadness that I advise you that Stuart Campbell will be retiring from Trimark Sportswear Group Inc. effective June 30th, 2010. Stuart and I began discussions on his succession over two years ago and he kindly agreed to stay on until the move to our new facilities was completed. Stuart will continue to work one day per week during a transition period over the next six months.
Stuart joined Trimark in February of 2001 as the President of our Canadian business and Chief Operating Officer of our Group. The Group consisted of the Canadian operation as well as three separate U.S. companies. During his tenure, Stuart successfully merged the three U.S. businesses which required the herculean task of integrating seven distribution centers, three information systems, three catalogues and product offerings as well as three management and sales teams. Stuart was an integral part of the successful sale of the U.S. operations in late 2004. Stuart also led our efforts to convert to a new ERP system in early 2006 and most recently in the development of our new facilities.
Stuart's attention to detail, unquestioned integrity and a sense of humour have been appreciated by me and by everyone who works with him. Stuart has been passionate about developing his management team and will no doubt be missed by his colleagues and friends within the Trimark family. Please join me in expressing our thanks to Stuart for his contribution to Trimark and in wishing him success in his future endeavours.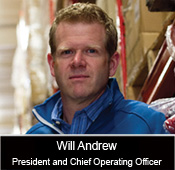 I am pleased to announce that Will Andrew is promoted to President and Chief Operating Officer effective June 1st, 2010. After over 10 years experience in the industry as Founder and President of WAC Sportswear Inc., Will joined Trimark in February, 2005 as Head of Marketing. Will's first major achievement was the launch of The Brand New Generation in the fall of 2005 which catapulted Trimark to the forefront of our industry. Will championed our efforts to secure the activewear license for the Vancouver 2010 Winter Olympic Games and led the Elevate team as President in successfully seizing this significant opportunity. In the interim, he has also helped transform our sales team into a performance-based organization through the recruitment of Diane Barrow.
Will's leadership will soon be recognized in the national media and I am confident that Will's passion, creativity, and drive will take Trimark to unforeseen heights. Please join me in congratulating him in his new role.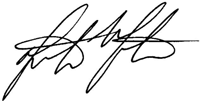 Derrick Milne, Chairman & CEO Trimark Sportswear Group