The Fresh Solution enters the US Market July 9th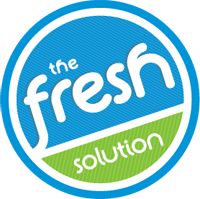 On July 9th, we are launching The Fresh Solution in partnership with our sister company Leed's. The Fresh Solution is the combination of our retail inspired, and award winning styles, with Leed's renowned service and decoration capabilities. Together we enter the US Market as Trimark Powered by Leed's. This combination is a significant addition to the US apparel landscape and will provide our Canadian customers with seamless access to the US market with our collections.
ALL IN - Commitment to Decoration.
During the make ready phase of our US launch with Leed's, we have integrated complimentary services here in Canada. Our All In campaign here in Canada represents our commitment to our full service decoration capabilities. We have implemented significant changes to our enterprise software to handle and manage your artwork, as well as handle rush requests.
As part of this today we are launching One ALL IN Price for our six most popular types of decoration. The pricing in the catalogue and online now includes decoration for Laser, Heat Transfers, Deboss, Embroidery, Patches and Silk Screen (up to 3 colours).
We have also increased our capacity and now offer ALL IN One Day Decoration for embroidery up to 10,000 stitches and 100 Units.
Download official press release, or visit Leedsworld.com for more info.